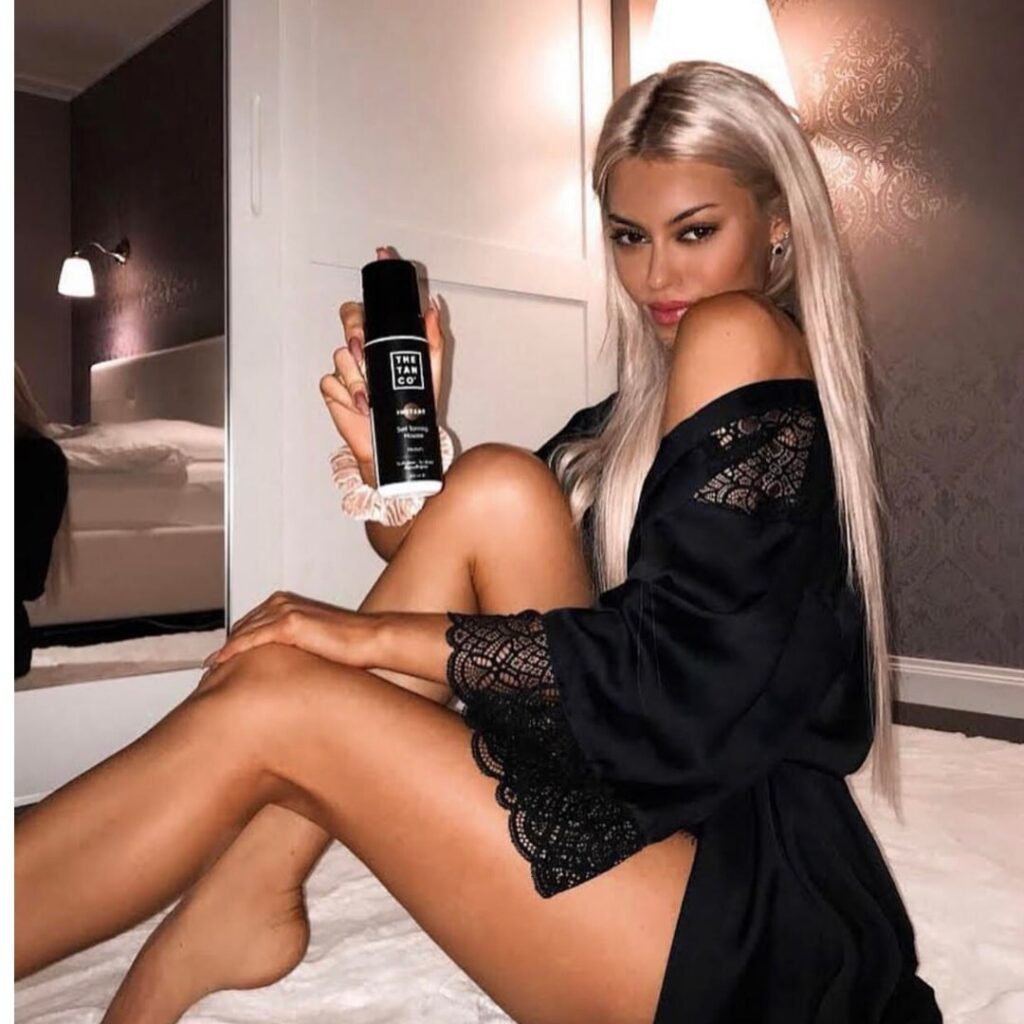 New favorite in the beauty world
The Tan Co. self-tanning foams
There is no doubt that a beautiful complexion and a light tan make us more beautiful, give a healthy look and hide the smallest beauty flaws.
When the first rays of the sun shine, thoughts of long days on the beach and golden brown summer complexion are close to it. However, if there are still frosts outside and you can only dream about basking in a bikini, it is worth trying self-tanning foams instead to boost your pale complexion in winter.
WOW's editorial board has long caught the eye of the much-vaunted and skin-friendly The Tan Co. product range. The products are vegan-certified and not used on animals, in addition, they are paraben and aroma-free.
The Tan Co. foams make the skin brown evenly and quickly, and a golden and beautiful complexion is guaranteed. In addition to everything, dear women, premature aging of the skin with these products is excluded. Browning foams provide 48 hours of moisturization of the skin. We haven't noticed that in any other browning product yet. What could be better?
The Tan Co. brand manager
ANNE-LY VÄLI
Provides answers to common questions that arise both for novice home-dayers who are not yet relieved in the Nordic sun and for experienced sunbathers who want to emphasize the complexion gained from a warm country trip with foam.
How to be sure that the tan remains even?
'First of all, you could go over your whole body with a gentle exfoliator to prepare your skin for a tan. You could also cream the driest places in the body – elbows, knees – so that the dry skin on them does not become too dark when sunbathing. To achieve a uniform complexion, Anne-Ly recommends starting to apply foam from the legs, moving upwards up to the shoulders and neck area, leaving the face last.
How to take care of the skin before and after applying foam?
For a uniform tan, it is important that the skin is moisturized and soft – this is especially easy to achieve if your self-tanning foam is already in front of the body lotion.
Is it necessary to use different products on the face and body?
The Tan Co. self-tanning foams are suitable for use both on the face and on the body. The products provide 48 hours of irrigation.
Browning products are safe for the skin and are also suitable for those who are contraindicated for sunbathing in the sun or solarium.